From the dominance of foreign currency PE funds, to the renminbi fund 's resistance in recent years, to the establishment of RMB funds in foreign PE, we have seen that foreign PE in the PE industry is letting go of some kind of restraint and promoting foreign LPs (limited partners) and Domestic LPs are moving towards integration.

Chen Gongmeng, the president of China Venture Capital Research Institute, recently said that among the proportion of RMB funds and foreign currency funds, the proportion of foreign funds raised in 2009 accounted for 47.51% of the total, compared with 36.57% in 2010. In other words, in 2009, RMB funds exceeded foreign funds. Before 2007 and 2008, foreign capital was the world's largest. In 2009, RMB funds surpassed foreign capital, and in 2010 it further increased to 63.47%.

Nowadays, many professional management teams have generally accepted the development of this trend, and began to involve the two-wheel drive model of wading foreign currency funds and RMB funds. "If we don't do RMB funds, we will definitely be eliminated in the market, so we must do this." Kuang Ziping, Managing Director of Qiming Venture Capital, was outspoken about this. Qiming Venture Capital, established in China in 2006, currently manages three funds, of which two US dollar funds total more than US $ 500 million, and one RMB fund is about 250 million yuan.

There is another major factor worth noting when foreign-funded PE decides to raise RMB funds. That is, there is no shortage of local government funds with high-quality project resources in the domestic LP team. Song Anlan, a partner at SoftBank China, said, "We feel that international and domestic LPs have helped us a lot. The main thing in the world is to bring an international network to the companies we are invested in; the cooperation between domestic LPs and us is mainly It 's the government 's guidance fund. For us, it 's not just money, but the government brings a good source of projects. "

In practice, it is not difficult to find that, compared with foreign currency funds with a long incubation period, the operation of RMB funds is more reflected in the characteristics of "short and fast". Kuang Ziping believes that, "If a RMB fund also uses the same operating strategy as the US dollar fund, investing in earlier projects is actually an irresponsible approach for investors. After all, people can earn in three or five years. It is very irresponsible to put people 's money on projects that can earn money for eight years. "However, Kuang Ziping still insists that the characteristics of" short and fast "such as RMB funds will gradually fade over time. He said, "In the next few years, I think that in the next three to five years, RMB funds and US dollar funds may converge in practice. Of course, there are still some differences in the industries they invest in, but everyone 's approach to the project will become more and more near.

The above information source "Venture Investment" is authorized by the China Venture Capital Research Institute (CVCRI) to publish it. All rights reserved. Please indicate the source when reprinting. For more information, please click download to view all articles.
Contact number 400-609-6665 800-999-3099
E-mail:

PP Woven Fabrics/Woven Polypropylene Roll, short of polypropylene woven fabric, is the raw material of making PP Woven Bag ,Offset And Flexo Printed Bag. Heavy Duty Ground Cover Fabric Normally with shape of tube, also available to make it as single or double sheets rolls. Mesh density from 8x8 to 14x14, thickness from 50gsm-160gsm, Denier from 500D to 2000D, Color can be nature white, bright white, translucent, transparent, green, blue, yellow, red, black or strip colored. Mornpackaging not only exports its poly woven bags, it`s also a Woven Polypropylene Fabric supplier who exports Woven Polypropylene Fabric to the woven polypropylene bags manufacturers who don`t have production lines of weaving. The production process of woven polypropylene fabric can be divided into two parts which is extrusion and weaving.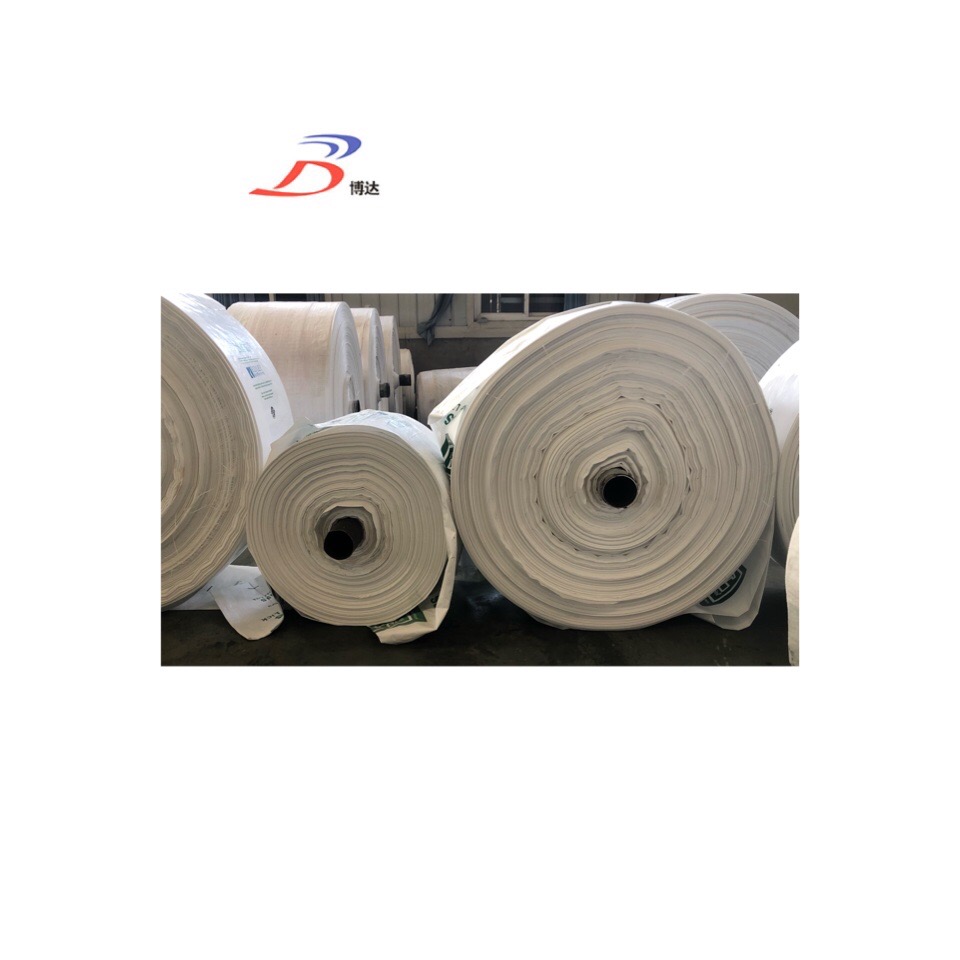 PP Woven Fabrics
Pp Woven Fabric,Pp Fabric Roll,Polypropylene Fabric Roll,Pp Polypropylene Woven Fabric Roll
Shijiazhuang Boda Plastic Chemical Co., Ltd. , https://www.ppwovenbag-factory.com