OFweek 3D printing network: Everyone should have heard about the popular concept of 3D printing. Let me introduce the mainstream technology and technology of 3D printing. I hope to help you better understand the working principle and working characteristics of 3D printing.

Now let's take a look at the mainstream process of 3D printing.

1. Fused deposition modeling (FDM)

FDM is probably the most widely used process today, and many consumer-grade 3D printers use this process because it is relatively easy to implement:

The FDM heating head heats the hot melt material (ABS resin, nylon, wax, etc.) to a critical state to make it semi-fluid, and then the heating head moves under the control of the software along the CAD-determined two-dimensional geometric trajectory, while the nozzle will The semi-flowing material is extruded and the material is instantly solidified to form a thin layer of contoured shape.

This process is very similar to the printing process of a two-dimensional printer, except that the ink that comes out of the printhead is not a melt but a melt of a material such as ABS resin. At the same time, because the print head or the base of the 3D printer can move in the vertical direction, it allows the material to accumulate layer by layer, and each layer is determined by the CAD model to print a certain shape, so the final design can be printed. Three-dimensional object.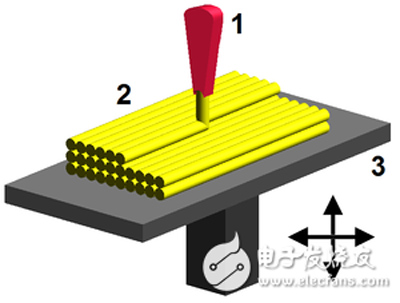 2, Stereolithography (SLA)

According to Wikipedia, the first rapid prototyping equipment in 1984 used a three-dimensional photo-curing process. In today's rapid prototyping equipment, SLA research is the most in-depth and widely used. Usually, we usually refer to this process as "photocuring", which is based on a photosensitive resin that produces a polymerization reaction under ultraviolet light.
12mm 15mm 18mm melamine faced MDF board / slot mdf / Waterproof MDF board

specification

1,size:1220*2440mm, 1830*2440mm

2,thickness:2-44 mm

3,glue:WBP, melamine, E0, E1, E2
| | |
| --- | --- |
| Type of MDF | MDF for furniture,Door Skin MDF,flooring MDF |
| Surface veneer varity | melamine, veneer, plain, etc |
| Size(mm) | 1220*2440(4'*8') or as request |
| Main material | poplar,hardwood |
| Thickness | 2-44mm |
| Thickness tolerance | ±0.5mm |
| Glue | MR, WBP, melamine,E0, E1, E2 |
| Grade | First grade |
| Moisture | 5%-12% |
| Density | 680-850kg/m³ |
| Usage | used for painting interior door leaf,furniture,wall decoration , etc. |
| MOQ | 20'GP about 22 cubic meters |
| Sample | available for free(not including the fright cost) |
| Payment terms | L/C at sight,T/T |
| Capacity | 5000-10000 cubic meter/MonthRaw |
Melamine MDF,Thick Melamine MDF,White Melamine MDF,Melamine Board MDF

Shouguang Bailing Wood Industry Co., LTD. , https://www.bailingfurniture.com