The application of 3D printing technology in the dental industry is steadily expanding, and 3D printer manufacturers such as EnvisionTEC and Stratasys are busy developing printers and materials that can be safely used in human oral cavity. In fact, as early as last year, SmartTech's research report claimed that by 2020, the vertical market for 3D printing in the dental field will reach $3.1 billion. Now, it has become an advanced tool for many dentists to perform dental and gum examinations. However, have you ever wondered what would happen if 3D printing technology enabled us to complete dental work at home at a more affordable price?

how about it? 3D artist Amos Dudley did this, although he does not currently recommend others to do so at home.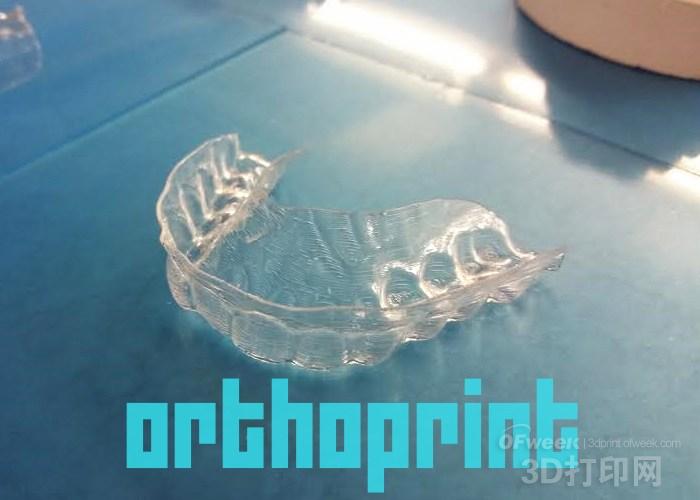 As we all know, a toothy smile is a very important tool for people to express their goodwill and make friends. But in this regard Dudley was a little inferior, because his teeth were a little bent, which made him often consciously tighten his mouth, not to reveal his actually white teeth.

Of course, as a maker, it is natural to solve problems by myself. Therefore, Dudley did not go to the dentist, but decided to take things in his own hands. He first used alginate powder, Permastone and 3D printed impression trays to create a dental model of his teeth, which allowed him to see where his long incisors were. Obviously, it is dangerous to be your own dentist (Dudley once again advises not to imitate his behavior at home), so Dudley did an in-depth and professional study of the entire process of using orthodontic transparent braces before he started.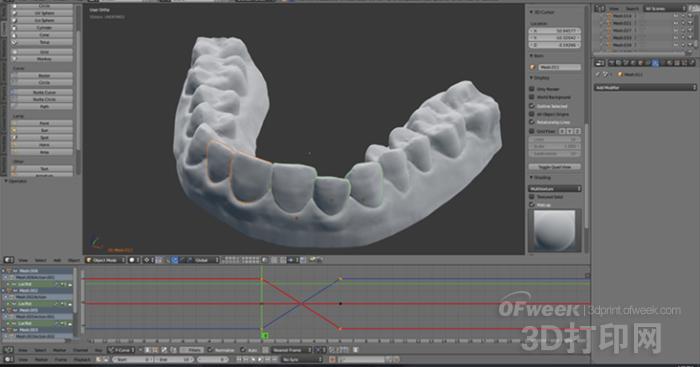 He found that to complete this process, you need the correct knowledge of orthodontics, a 3D scanner, a dental mold, CAD software, a high-resolution 3D printer, a rack material and a vacuum forming machine - the middle Most of Dudley is already in place, so he can try to use an economical DIY approach and try to straighten his teeth. In order to achieve the necessary precision for 3D printed braces, Dudley chose to use Stratasys' Dimension 1200es 3D printer, but he believes that light-cured 3D printers like Form2 can also be used. After creating the dental mold, he scanned it with a NextEngine machine and turned the Permastone-based dental model into an STL file.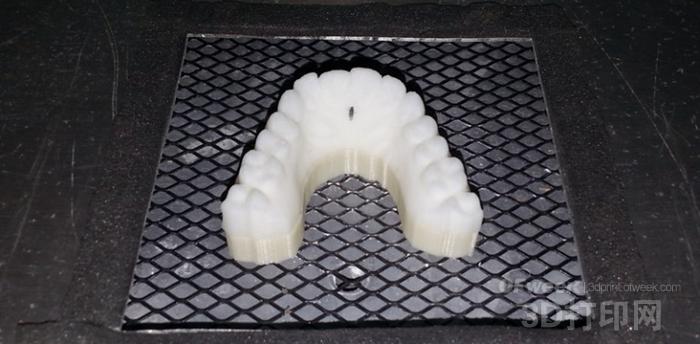 3D printed dental mold for creating dental racks

After completing the 3D printing appliance step, he vacuum formed the rack. In addition, Dudley also printed a riser in 3D, the main function of which is to fix these vacuum-formed plastics. Finally, he uses a Dremel sanding tool to sand the edges to protect the gums from possible irritation. Eventually these 3D prints were combined to help create a braces that perfectly matched Dudley's teeth!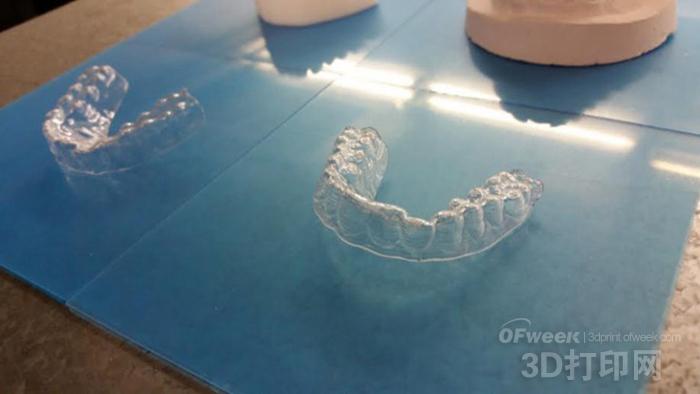 "They are more comfortable than the braces and are very suitable for my teeth. I am happy to find that when I put the first one on, it seems to only exert significant pressure on the teeth I plan to correct. This is a big success. I have been wearing them for 16 weeks, day and night, and only took them out when I was eating." Dudley wrote in his blog. "And, most importantly, I think I can smile again."

Pallet Slip Sheet,Plastic Slip Sheet,Paper Slip Sheet For Transport,Paper Slip Sheet For Pallet

DONGGUAN YEE HUP TRADING CO,.LTD , https://www.yeehupack.com