Thin-thin clothing has always been the material of spring and summer every year, with looming visual effects and soft and elegant features, so that women always look sexy and charming.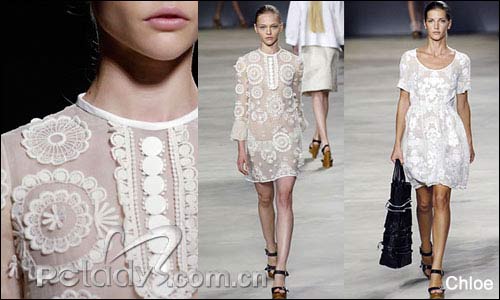 Chloe
The pleated dress is inspired by the men's shirts of the 60s and is adorned with intricate hand embroidery, beautiful appliques stitching on cotton-like gauze, and wavy folds.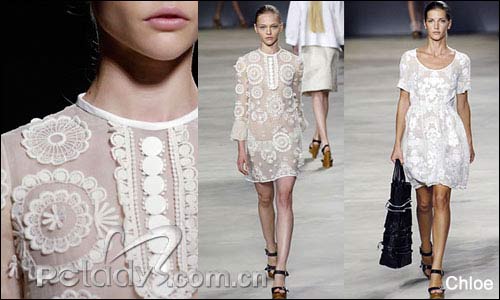 Anna Sui
With the simplicity of the European countryside and the fusion of geometric totems of antique art, Anna Sui brought the thick and sweet decade into the spring and summer of 2006.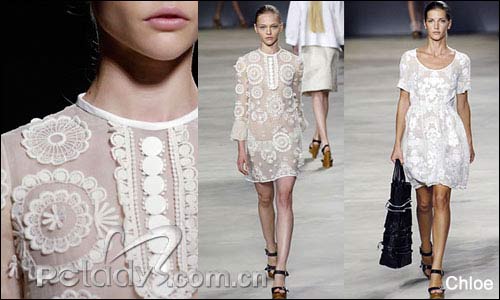 Calvin Klein
The use of pleated cotton gauze, Georges Yarn and chiffon is another key feature in maintaining the CK design.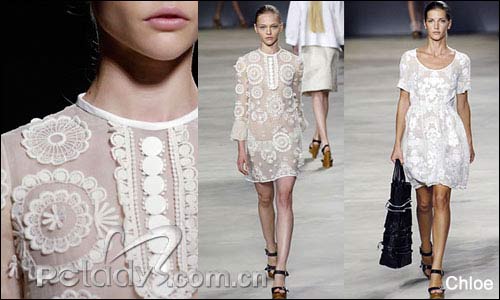 Christian Dior Galliano
Again using a cotton-like tulle to create a large bubble-style blouse, the color is a light pink that is a bit like a rainbow, and the use of green or bright orange to draw a pleat in a monotonous nude short dress, dress The image of the side, collar or all kinds of clothing adds a lot of interest.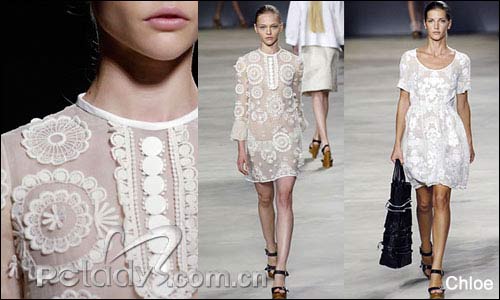 Versace
Gold and dark gold chiffon evening dresses cleverly embroidered in the seams with a large number of sequins, high-profile design and asymmetrical wrinkles and hem, high-profile interpretation of a woman's sexy; fine stitched beads are exudes a lovely The elegant style.

The end: In the spring and summer, proper exposure will make you more beautiful and confident.